你的谷仓里有一个可怕的苍蝇问题吗?让你的谷仓成为一个禁飞区。抓住其中一个,观看苍蝇消失。仅限时限50%折扣 - 全球免费送货!!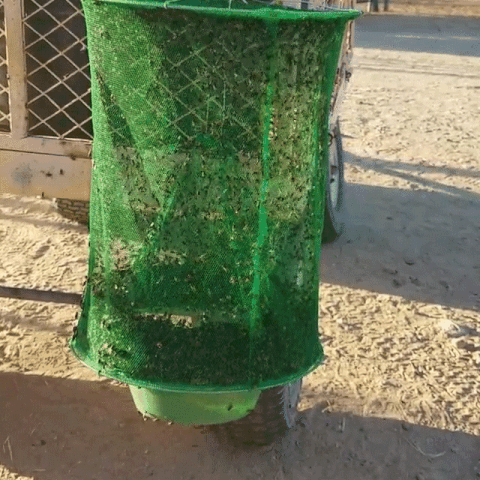 安全,无毒,有效。
陷阱和杀死多达20,000只苍蝇。
每个陷阱覆盖25码。
保护您的农场,您的家和您的财产免受飞行入侵。  
Assembly Instructions: Clip the inner cone to the top part of the net. Slip green bowl into the wire at the bottom. Place bait in bowl.  Hang in a high traffic fly area. 
To Empty: Remove the bottom.  Turn the cone part inside out.  Dump flies into a bag.  Some insects may still be alive so be careful not to let them escape.
Fly bait not included.  Suggested bait:  Overripe fruit, stinky fish bait, cat food.
Place anywhere outdoors where you think you'd need this.
Empty trap every few days so that flies will not smell dead flies and get keen on the device.
EASY, environment-friendly, and safe to use.
Diameter:  9.25 inches.  
Height:  15.75 inches.
Materials used: Iron Wire, Gauze, Plastic.
Results may vary.
PACKAGE CONTENT:
4 Great Reasons To Buy From Us