Car Racing speed inside pipes instead of on tracks.

Creative and Crazy Build the pipes can be configured and reconfigured with one or more loops or they can be built to go up the walls.

Defying Gravity and Crazy Run Speed the car is so fast that they can climb up the pipes.

Remote Controlled and Illuminated car add excitement, creating an awesome light show when the room is dark. It also includes a cosmic strobe ball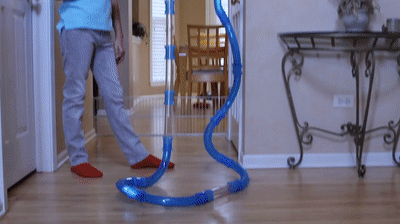 Exciting New Toy– This is the first-ever toy to travel through pipes rather than tracks. The car is very powerful and can climb the pipe!
Create Crazier Builds – This multi-packaged Speed Pipes product comes with a variety of components to build the craziest and coolest path. Suitable for people aged 5 and over.
Severe Gravity – The vehicles involved are very fast and can climb the pipe and go in all sorts of crazy directions. With Speed Pipes Racing Set, you'll see who can build the craziest and fastest pipeline.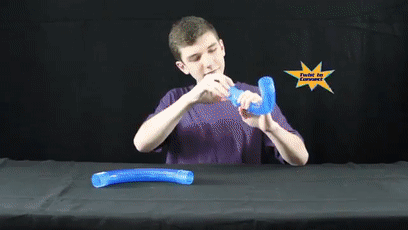 Barrel Racing – It's fun to race against your own time, but it's better to play against others. With the Speed Pipes Performance Pack, you'll see who can build the craziest and fastest pipe path.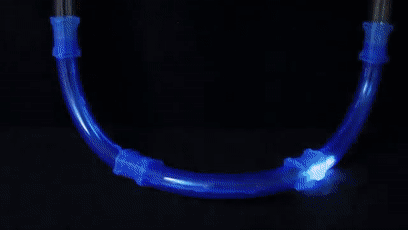 Illumination in the Dark – When the room is dark, turn off the lights to see the car and create a great light show. The lighting vehicle is RC, and the accompanying strobe ball flashes with brilliant colors, making things even more exciting.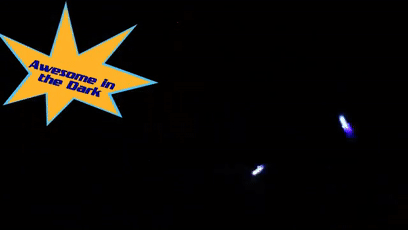 Package Included:
    1 illuminated Speed Pipes Racing Car (Random Color)

    1 Remote Controller (AA batteries required)

    1 Cosmic Strobe Ball

    1 USB Charging Cable

    1 Manual

    8 Curved Pipes/ 3 Straight Pipes/ 1 Car Entrance Pipe/ 12 Pipe connectors
*Photo shows racing car with upgrade kits, pipes, and accessories sold separately.